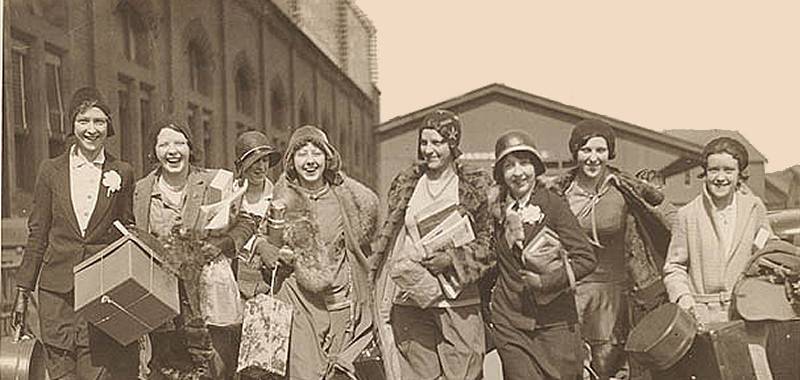 Death of an Avid Reader
The search for a daughter

Lady Coulton gave up the baby that would have ruined her marriage, born when Lord Coulton was abroad. Now that her husband is dying, she asks Kate to find Sophia.

A haunted library

It is forty years since the ghost of a dead librarian haunted the old Library, yet the stories have begun again. Kate does not believe in ghosts but obligingly takes part in a ceremony to expel the restless spirit.
Shockingly, there is a body in the basement, strangled, covered in dusty volumes from a fallen bookcase. It is Dr Potter, a mathematician.

A killer on the loose

Dr Potter's body is taken away. The police find a sick man sheltering in the basement. He is an Italian, Umberto, an organ grinder and owner of a lively Capuchin monkey. Umberto becomes the prime suspect and will be charged with murder. Kate goes with Umberto to the infirmary. But he is too weak to have killed.
And now Kate must set out to find the real culprit . . .
"I have enjoyed all five Kate Shackleton books but this is the best so far.
"Frances Brody has made it to the top rank of crime writers."
Barry Turner, Daily Mail
"Kate and Jim are sharply rendered, quirky and intelligent with complementary skills. Readers will enjoy watching them at work."
" ...an ingenious tale of love, greed and deception, one in which Brody furthers her development of Kate and fashions another twisting puzzle. The author constructs no character of cardboard, paints an evocative portrait of 1920s England and again displays her talent for canny misdirection; the reader will several times believe he or she has sussed out the truth, only to discover that Brody is at least three steps ahead.."
Buying the Book
If your favourite bookshop doesn't already stock Death of an Avid Reader, tell them the publication details below to help them order it for you. Or use the links to order online:
In the US
The US edition was published by St. Martin's Minotaur on September 13th 2016:
In the UK
Death of an Avid Reader was published by Piatkus on 2nd October 2014; order a copy from the publisher (also available as an ebook or audio download).
Order a copy from any bookshop or library (ISBN: 978-0-3494-0057-0)
It is also available from Ulverscroft in a Large Print edition, and as an audio book, read by Anne Dover, in a variety of formats.
Reviews
"This is a well-plotted and intricate mystery novel which I thoroughly enjoyed. Frances Brody's great story telling draws you in a certain direction, then, just as you believe it is the correct one, another piece of information or evidence appears in contradiction and sets things asunder once more. The various sub-plots are woven together masterfully and they all come to satisfying conclusions."
"I love these quirky mysteries - this is the fourth book in the series I've read and I've thoroughly enjoyed them all - this is probably my favourite story. The plot kept me guessing, I didn't have a clue who the murderer was, I kept changing my mind throughout as Frances Brody kept up the twists and turns."
"Fast-paced and satisfyingly plotted, this is a wonderfully escapist period mystery with a lively cast of characters and a warm-hearted heroine."
Good Book Guide
"This is a well written, engaging story, easy to read and positively breathing the atmosphere of its setting and time. Don't be put off if you've not met Kate before. This is almost the perfect stand-alone, with enough references to enable you to fill in the background for yourself without in any way detracting from the plot and what 'hangover' characters there are fit naturally into the story.
"Death of an Avid Reader is as suitable for a male audience as its more conventional target. I'm impressed - and off to explore Kate's earlier cases. If they're as good as this, they'll be well worth the effort!"
"...the quality of the writing shines through. Frances make full use of her local knowledge - the Leeds library in particular - the period detail is meticulous...
"So, a deep involving tale ... Highly Recommended."
In Search of the Classic Mystery Novel
"The story is seamless, it flows beautifully and the setting mainly in Leeds is just perfect, I truly loved Death of an Avid Reader, you could almost smell the books in the library scenes and feel the chill air from the misty evenings ... it did keep me guessing right up to the end ...
5 out of 5 *"
"I highly recommend Death of an Avid Reader, those winter nights are coming and nothing is better than joining Kate Shackleton on her newest mystery!"
"... a well written, engaging story, very easy to read, and perfect to curl up with. I liked the main characters, especially Kate and found them all well rounded and entertaining. In fact I was left hoping that the relationship between Kate and Inspector Wallis will develop further in future novels. ...
"Although this is the sixth book in the series, I didn't feel that I was at a disadvantage by not having read the others. In fact, I'm going to go back and read the rest whilst I wait for book seven."
"There is nothing better on a cold autumn evening than curling up with a wonderfully written mystery and getting totally transported to a different time and place. Death of an Avid Reader whisked me away to a bygone age ..."
"Death of an Avid Reader is a unique, brilliantly written mystery that's filled with unexpected twists and turns. ... For fans of crime and mystery this will be a fantastic addition to your collection - for everyone else, it's a great introduction into a wonderful new world. Frances Brody easily deserves 5/5 stars!"
"I truly enjoyed this book. Kate Shackleton is a great character, clever and resolute, and not afraid of speaking her mind but conscious of the society she live on. She and her partner Sykes, a former policeman, are an interesting duo that works perfectly well together and they don't give up easily when it seem that all they find are dead ends. ...
Frances Brody has been a great addition to my crime favourites."
"This book was adorable. It was written in absolutely 1920's way, the descriptions, the vocabulary, the clothes, telephones and pistols were so from this period of time! ...
5* out of 5*"
Nayu's Reading Corner rated Death of an Avid Reader 10E and explains: "Reviews are rated out of 10, 1 being the lowest and 10E being the highest. The E part = epic read, higher than a standard 10, for books I hug (really!) & want everyone to read."
" ...an absorbing and well written mystery story set in and around Leeds in the 1920s. The author brings the background vividly to life and Kate Shackleton herself is an interesting character. I thought the plot was particularly well constructed in this story which in my opinion is probably the best of this excellent series so far."
---
Header photograph, Ingenues arrive, Central Station, Sydney, 1928-1929, by Sam Hood from the collection of the State Library of New South Wales.