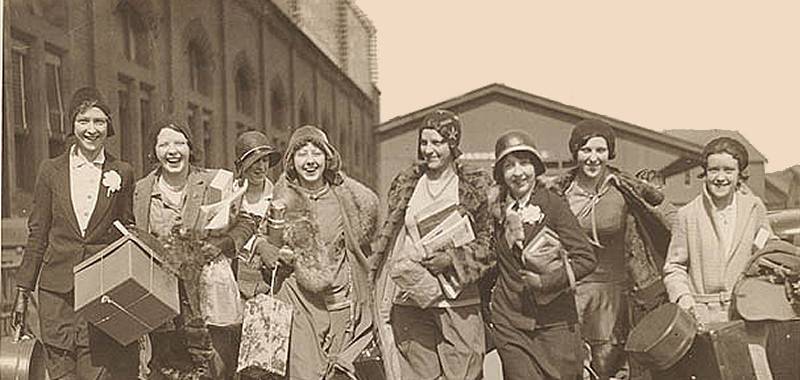 Sisters on Bread Street, Sixpence in Her Shoe and Halfpenny Dreams, originally published as Frances McNeil novels, are starting a new life as Frances Brody books.
Sisters on Bread Street, says Frances, is based on stories told to me by my mother, Julia. An avid reader, letter and diary writer, she frequently sent me story ideas and suggestions. These didn't fit with my writing work at the time and so I encouraged Julia to write about her life. Up to the age of eleven, she lived on Bread Street, Leeds. When I read the true story of her young life, I knew that it must be turned into a book. In the fictionalised story, the young characters are older, so as to be actors in their own lives, and the ending is more satisfactory than that supplied by real life. By the time the book was finished, Julia was ninety-nine years old. She read the manuscript, and said, "It reads like a dream."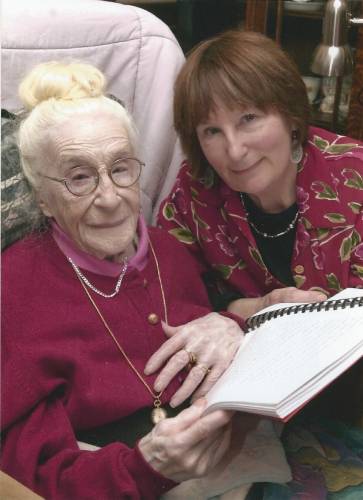 Sisters on Bread Street was published in a limited edition shortly after Julia's hundredth birthday; we chose the cover together. It was later published in an expanded form as Somewhere Behind the Morning, which won the HarperCollins Elizabeth Elgin Award. The title was taken from a J B Priestley essay:
I have always been delighted at the prospect of a new day, a fresh try, one more start, with perhaps a bit of magic waiting somewhere behind the morning.
I'm glad the novel can now revert to its original title. Sisters on Bread Street was published by Piatkus on 7th January 2016: read more about Sisters on Bread Street here.
"Frances Brody captures the tragedies and joys of old working-class Leeds in vivid and heartfelt storytelling."
Elizabeth Gill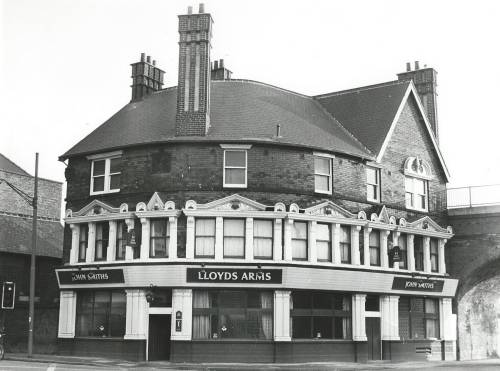 The tale of carrying an infant across 1940s Leeds to be christened was told to me by my godmother, Evelyn Phelan. From that snippet came Sixpence in Her Shoe. The story of Jess, Bernadette and Wilf begins in 1926.
The Leeds Poor Children's Holiday Camp near Morecambe Bay, which features in Sixpence in Her Shoe, still exists, but in a very different form.
Sixpence in Her Shoe was published by Piatkus on 7th April 2016: Read more about Sixpence in Her Shoe here.
"Frances writes strong, believable characters and has a meticulous eye for period detail."
Leah Fleming
Halfpenny Dreams originally appeared as Sisters of Fortune. The area in Leeds called called "the Bank," home to generations of the Irish poor, had long held my interest, but I didn't know how to begin.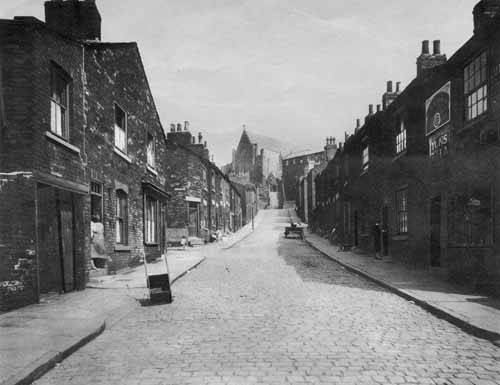 When I met the late Barbara Garden at a lunch, she introduced herself: "I am the daughter of Becketts Bank". Her words gave me the way into the story. There are two narrators in Halfpenny Dreams: Sophie, daughter of the commissionaire, living on "the Bank", and Lydia, daughter of the actress who marries the banker.
My slide into murder, mayhem and mystery had begun - though I didn't know it at the time.
Halfpenny Dreams was reissued by Piatkus on 7th July 2016: Read more about Halfpenny Dreams here.
"Frances Brody makes every turn of the page a step back into time in her wonderfully sumptuous sagas . . . storytelling at its very best"
Diane Allen
---
Header photograph, Ingenues arrive, Central Station, Sydney, 1928-1929, by Sam Hood from the collection of the State Library of New South Wales.