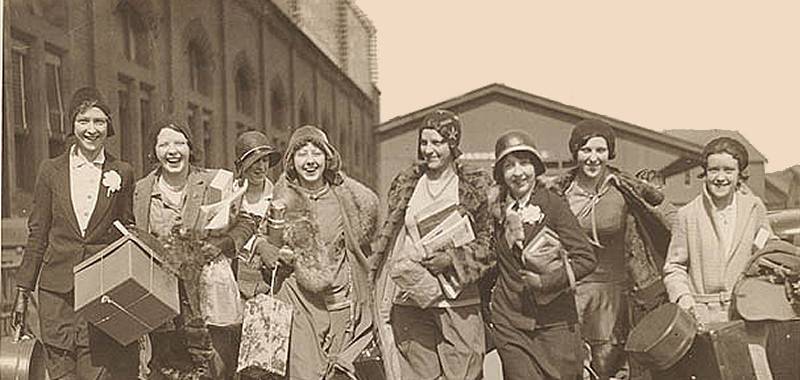 Murder on a Summer's Day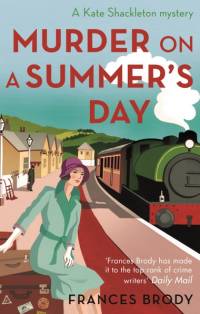 A Maharajah on the Moors

When the India Office seek help in finding Maharajah Narayan, last seen hunting on the Bolton Abbey estate, they call upon the expertise of renowned amateur detective Kate Shackleton to investigate.

A Priceless Jewel

But soon a missing persons case turns to murder. Shot through the heart, Narayan's body has obviously not been in the woods overnight. Who brought it here, and from where? And what has happened to the hugely valuable diamond that was in the Maharajah's possession?

An inexplicable murder ...

As Kate digs deeper, she soon discovers that vengeance takes many forms. Was the Maharajah's sacrilegious act of shooting a white doe to blame? Or are growing rumours of a political motive too powerful for Kate to discount?
One thing Kate is sure of: her own skills and insights. Qualities that she is sure will help her unravel a mysterious murder on that fateful summer's day ...
Read what Frances Brody says about Murder on a Summer's Day in a guest post in Martin Edwards' blog; or read an extract in Frances's own blog, or at CriminalElement.com.
"The widowed, independent Kate is a well-drawn character and this satisfying first-person account is nicely framed by life in 1920s England."
ALA Booklist, February 2016
"Skillfully written and conceived, Murder on a Summer's Day is a delightful, beautifully textured evocation of post-war British life, perhaps not so much as it actually was, but rather as it was fictionally conceived by contemporaneous writers such as Christie, Sayers, and Tey. Readers will feel as if they've come home again."
"Brody, a skilled practitioner of crime fiction, produces another dandy puzzle complete with clues and surprises, the continued development of Kate as a memorable detective, powerful local color and gentle humor. With a nod to her predecessors and drawing on her own creativity, she continues the Golden Age tradition, expands its reach and offers a rewarding read for discerning fans of the genre."
A New York Post 'Must Read' book.
---
Buying the Book
If your favourite bookshop doesn't already stock Murder on a Summer's Day, tell them the publication details below to help them order it for you. Or use the links to order online:
In the US
The US edition was published by St. Martin's Minotaur on February 9th 2016.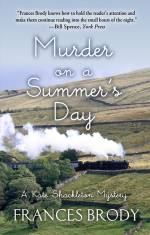 In the UK
Murder on a Summer's Day was published by Piatkus on October 3rd 2013; see the publishers' website for details; it is also available in ebook or audio formats.
Order it from any bookshop or library (ISBN: 978-0-3494-0058-7).
The large print and audio editions (read by Anne Dover; available in a choice of formats) are published by Ulverscroft.
More reviews
"This was a well-plotted mystery that held my attention right up to the surprising ending."
Betty Lytle, The Oklahoman
"... every character in the book comes off the page well - even the people you only meet fleetingly. It's not quite a cast of thousands - but when Indian princes arrive on the scene very few of them do it without an entourage and Civil Servants seem to appear en masse - but Frances Brody marshals them with skill and I was never left wondering who was who. That's the mark of an exceptional writer."
Sue Magee, Bookbag
"Frances Brody knows how to hold the reader attention and make them continue reading into the small hours of the night."
Bill Spence, York Press
"Kate Shackleton is a wonderful heroine. Her quiet courage and determination to discover the truth makes her very likeable, especially as this is tempered by her self-deprecating sense of humour...
"...The book is full of these contrasts, with beautiful descriptions of the Yorkshire countryside and exquisite pictures of the exotic interiors when the Indian nobles bring carpets, cushions and hangings to embellish wherever they stay. The book has excellent historical detail and dialogue, which sets the period without slowing the action. I loved this book and would recommend it wholeheartedly."
Lizzie Hayes, Promoting Crime Fiction
"What a delight to be back in the company of First World War widow and amateur sleuth Kate Shackleton...
"Frances Brody's delightful writing brings the era of the 1920's to life, the plot was entertaining with some twists and turns and suspects aplenty."
Carole Colbert, Carole's Book Corner
---
Header photograph, Ingenues arrive, Central Station, Sydney, 1928-1929, by Sam Hood from the collection of the State Library of New South Wales.