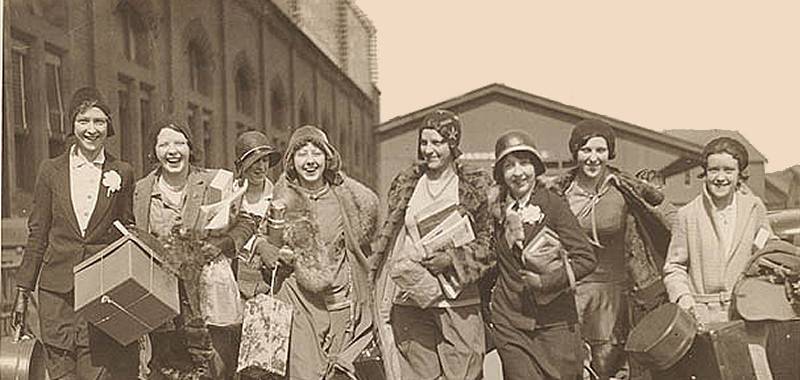 Dying in the Wool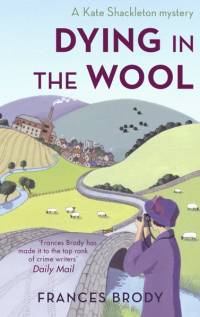 Take one quiet Yorkshire Village -

Bridgestead is a quiet village: a babbling brook, rolling hills and a working mill at its heart. Pretty and remote, nothing exceptional happens...

Add a measure of mystery -

Until the day that Master of the Mill Joshua Braithwaite goes missing in dramatic circumstances, never to be heard of again.

A sprinkling of scandal -

Now Joshua's daughter is getting married and wants one last attempt at finding her father. Has he run off with his mistress, or was he murdered for his mounting coffers?

And Kate Shackleton - amateur sleuth extraordinaire!

Kate Shackleton has always loved solving puzzles. So who better to get to the bottom of Joshua's mysterious disappearance? But as Kate taps into the lives of the Bridgestead dwellers, she opens cracks that some would kill to keep closed ...
"The first in a planned series introduces a refreshingly complex heroine and adds a fine feeling for the postwar period."
"The 1920s are a fascinating and under-used period for new crime fiction, so it's a particular pleasure to have Frances setting her story at that time. Kate Shackleton is a splendid heroine...I'm looking forward to the next book in the series!"
Ann Granger
Hear Frances telling BBC Radio Leeds about Dying in the Wool in a programme broadcast on 16 July 2009:
Buying the Book
If your favourite bookshop doesn't already stock Dying in the Wool, tell them the publication details below to help them order it for you. Or use the links to order online:
In the US
Dying in the Wool was published in hardback by St Martins Minotaur in February 2012; the paperback followed on January 22nd 2013:
In the UK
Dying in the Wool was published as a paperback original by Piatkus in October 2009.
Reviews
"The period is pitch perfect. If you listen very carefully you can still hear the echo of the guns from the other side of the channel, with the mills recovering from the slump after they made all that khaki. The location is nowhere you'll find on a map but if you know mill country you'll be able to hear the rumble of the machinery and you'll understand what the life was like. Kate Shackleton is a superb creation - of her time but somehow determined to move beyond its restraints and she's perfectly offset by her assistant, Sykes - a former policeman who thinks that he doesn't look like a former policeman. It's the plot that's the best bit though - and it really had me guessing until the final few pages. Superb."
Sue Magee, Bookbag
"Dying in the Wool is a fascinating look at post WW1 England and the changes in the social structure that took place... Fans of the Jacqueline Winspeare and Carola Dunn books may want to look into this first book. Kate is a fascinating character who is determined to live on her own after her husband's death even as her parents are determined to bring her home. One has to admire someone who is determined to stand on her own even as they face life's hardest moments."
Leanne Davis, Fresh Fiction
(Four out of four stars) "...a lovely start to a series that will have historical fiction fans well-pleased and looking forward to more from a new, very appealing heroine."
"This well-plotted and atmospheric tale is enriched by technical expertise and a vividly imagined Yorkshire setting. Kate Shackleton joins Jacqueline Winspear's Maisie Dobbs in a sub-group of young female amateur detectives who survived and were matured by their wartime experiences... They make excellent heroines."
Literary Review
"Brody's winning tale of textile industry shenanigans is shot through with local color."
The Independent
"Highly entertaining... Frances Brody writes with charm and yet knows how to keep the reader guessing at every stage of the book. If you like pure detective novels you will love this."
Gazette & Herald
"The story, with its secure setting in the richly-detailed woollen industry, is an excellent read. The characterization is strong and convincing and the sense of period well conveyed."
Mystery Women
"The background detail of milling and dyeing is spot on... as is her ear for the West Riding accent and dialect. The plot twists nicely and the denouement was, to me, unexpected."
Country Life
"This is whimsical, colorful stuff and readers will warm to the entrepreneurial yet fragile Kate."
Take a Break
"Kate Shackleton is a delightful leading character. The flavor of First World War England is beautifully portrayed. The world of the mill and the mill owner has gone, but in this book it is easy to image what it must have been like...[Kate's] aristocratic connections give the story a whiff of Wimsey and a touch of Christie, but mostly this is just an enjoyable and gripping mystery story with a nasty sting in the tail."
"Dying in the Wool is a delightful book... the descriptive detail of the countryside and small village of Bridgestead is so vivid I could literally have been there. Kate Shackleton is a wonderful character and I connected with her immediately. She's a very determined soul in a time when women were still treated as second class citizens...A very gentle book, but with a lot of substance."
"Dying in the Wool has a winning heroine, a fresh and fascinating setting, richly detailed and well-woven into the plot, and a mystery that twists and tightens and twists again, before pulling together to a surprising and satisfying solution."
Catriona McPherson, author of 'Dandy Gilver and the Proper Treatment of Bloodstains'
"Reminiscent of Dorothy L. Sayers and Agatha Christie with a thoroughly likeable protagonist and a plot that held me to the end."
Mignon F. Ballard, author of the 'Miss Dimple Kilpatrick' mystery series
"Dying in the Wool is a novel with a bit of bite to it and as such definitely well worth looking out."
Dying in the Wool has been translated into Russian as Прялка смерть.
---
Header photograph, Ingenues arrive, Central Station, Sydney, 1928-1929, by Sam Hood from the collection of the State Library of New South Wales.