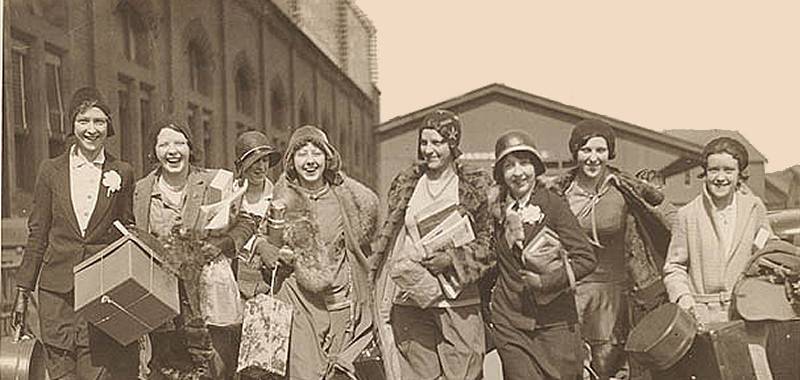 Murder in the Afternoon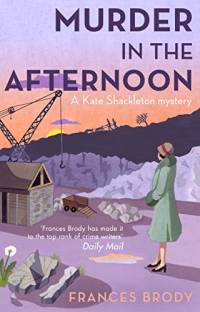 Dead one minute -

Young Harriet and her brother Austin have always been scared of the quarry where their stone mason father works. So when they find him dead on the cold ground, they scarper quick smart and look for some help.

Alive the next -

When help arrives, however, the quarry is deserted and there is no sign of the body. Were the children mistaken? Is their father not dead? Did he simply get up and run away?

A sinister disappearing act -

It seems like another unusual case requiring the expertise of Kate Shackleton. But for Kate this is one case where surprising family ties makes it her most dangerous - and delicate - yet.
Library Journal chose Murder in the Afternoon as one of its Best Mystery selection for 2014, and said "This meaty historical set in post-World War I England succeeds as a satisfying traditional mystery and as a fascinating historical novel tackling women's roles in the early 1920s." (Read the full review here.)
"The bucolic setting of the village of Great Applewick and the period atmosphere add authentic touches to this finely drawn traditional mystery with multiple storylines."
"Brody's third in the series (...) is a perfect fit for lovers of classic British mysteries who'd like to watch a clever, introspective, delightful heroine solve a tricky puzzle."
Kirkus Reviews, January 2014
---
Buying the Book
If your favourite bookshop doesn't already stock Murder in the Afternoon, tell them the publication details below to help them order it for you. Or use the links to order online:
In the US
The US edition was published by St. Martin's Minotaur on February 11th 2014: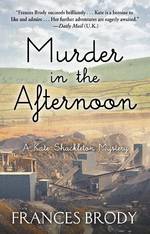 In the UK
Murder in the Afternoon was published in hardback by Piatkus in September 2011 (ISBN: 978-0-7499-5482-6) and the paperback followed in March 2012 (ISBN: 978-0-7499-5487-1).
Order from the publisher in paperback, ebook or as an audio download
or order from Waterstones
The Large Print edition is now available from Ulverscroft (published 1st December 2012); Ulverscroft also publish the audio edition, read by Anne Dover, in a variety of formats.
More reviews
"The mystery is well constructed. There are a number of strands going through things, with several potential motives for murder being dangled in front of us. The choice of murderer is a good one...
"There are a few "between-the-wars-female-sleuth" series knocking around at the moment - if you're a fan of the genre, then I recommend this series in particular. And if you're not a fan of the series - I Highly Recommend it anyway!"
The Puzzle Doctor - who later chose Murder in the Afternoon as his Book of the Month.
"...both as a historical study of family life in the 1920s and as a murder mystery, Murder in the Afternoon proves a most satisfying read."
"This book hands the reader one good puzzle after another and all will look forward to the finish to see what comes next."
"Reminiscent of the Golden Age mysteries, Murder in the Afternoon delivers an excellent whodunit, an atmospheric period piece, a snapshot of a bygone England and, in Kate, an appealing heroine with a complex past."
"Kate has a quick, wry wit that makes her narrative a lot of fun to read...
"Brody's knowledge of the geography, housing, and speech patterns of working-class Northern England adds to the convincing atmosphere, as do her depictions of 'country children.'"
"Much of the appeal of the novel is in the details of the period. To hold our interest the author has to make us feel part of the landscape. In doing this, Frances Brody succeeds brilliantly.
"Her post-war world in which making any sort of living is hard grind and where an independent career woman is viewed with hostility is entirely convincing. Kate is a heroine to like and admire. Her further adventures are eagerly awaited."
"A good mystery that had me perplexed, but also a moving episode in the life of Kate Shackleton ... Highly recommended."
"..characters we really care for and an authentic feel for the West Riding. There are enough red-herrings to keep us guessing and the plot twists and turns throughout every chapter. These gentle crime novels are simply first-class and if you haven't read any I urge you to do so."
Yorkshire Gazette & Herald
"a compelling book, which will keep the reader guessing"
---
Header photograph, Ingenues arrive, Central Station, Sydney, 1928-1929, by Sam Hood from the collection of the State Library of New South Wales.