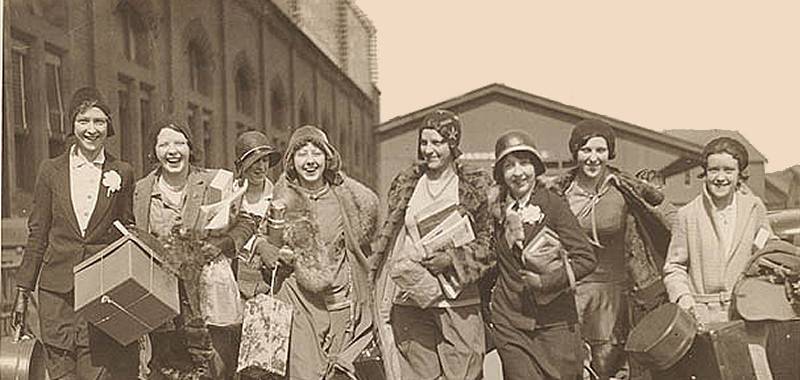 The Body on the Train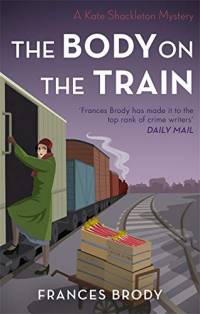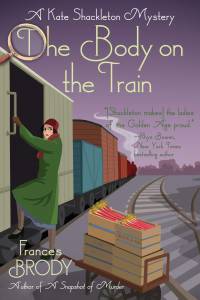 1929, London.

In the darkness before dawn, a London railway porter discovers a man's body as he unloads a special goods train from Yorkshire, all means of identification stripped away. Hitting a dead end, Scotland Yard call on indomitable sleuth Kate Shackleton, hoping her local Yorkshire knowledge and undoubted skills at winkling out information will produce the results they need.

1929, Yorkshire.

Fears of unrest in the Yorkshire coalfields mean that Kate must conduct her investigation with the utmost secrecy. But when she discovers that another murder occurred around the same time as the mysterious body on the train, she is convinced there must be a connection. Using her sharp instincts and persuasive charm, she begins to uncover a web of intrigue that edges her closer to the truth. But with attempts being made on her life, Kate needs all the strength and resourcefulness she can muster, before she becomes the next victim ...

The eleventh delightful murder mystery in the bestselling Kate Shackleton series set in 1920s Yorkshire.
"Frances Brody has a remarkable talent for evoking time and place. With a realistic setting, her characters spring to life. This is crime writing of a high order."
"This well-told tale is enriched with vignettes of daily life at a time in England when threats of strikes and fears of communist incursion were rampant. Readers must be on their toes to catch the subtle hints Brody skillfully drops."
"A picture-perfect portrayal of England caught in the burgeoning class struggle between the wars."
"Brody's description of life at Thorpefield Manor is beautifully observed, and Kate Shackleton is an engagingly forthright and indefatigable investigator."
"Frances Brody lets Kate wander at will, and it's a pleasure to follow her ... When everyone's motives are suspect, it's impossible to know who to trust, and this thriller makes great use of that fact in a truly chilling climax."
"The plot is intriguing and the historical detail convincing, but above all the characterisation is superb. Kate is one of the most engaging protagonists in modern historical fiction..."
"Another fine entry in a consistently satisfying historical mystery series that combines a strong lead with crisp plotting and appealing period ambience."
Booklist
"... it's no mean feat to keep a series fresh for ten years, but Frances Brody has done this in style with an entry which is up there with the best of the series ... The location of the story - both physically and in time - is captured perfectly ... highly recommended."
Buying the Book
In the US
The Body on the Train was published in the US and Canada by Crooked Lane Books on November 12th 2019; the paperback followed on 9th February 2021.
---
Header photograph, Ingenues arrive, Central Station, Sydney, 1928-1929, by Sam Hood from the collection of the State Library of New South Wales.