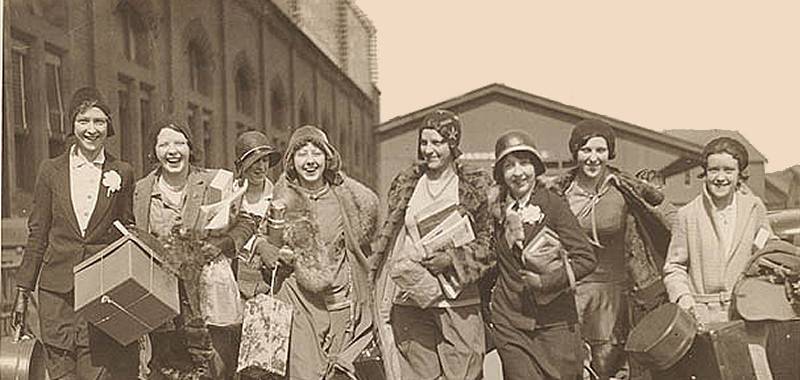 About Me
When I was a child, it didn't cross my mind to be a writer, I just told stories, wrote bad verse, and pantomimes. Acquiring thirty pen pals should have given me the clue. I had to hand on some of my pen pals to girls at school, because of postage costs.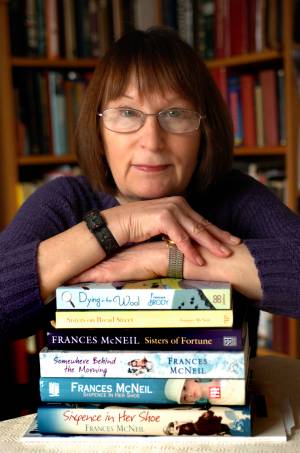 At eighteen, I bought a portable typewriter, with the earnings from my evening job as a barmaid, and began writing a novel. My mother was very encouraging. She read a typed page that I'd left on the kitchen table and said how good it was. Unfortunately for me that page was by Charles Dickens - the opening paragraphs of A Tale of Two Cities. We had the book in our house but the first page was missing, so I'd borrowed a copy from the library and typed it. I managed about thirty pages of my own novel before running out of steam.
I was easily bored. Walking about town in my lunch hour, I saw that a secretarial agency was advertising for girls to work in America so I applied, and was living and working in Manhattan at age nineteen. It was a huge romantic adventure and a great education. When I came home I won a place at Ruskin College, Oxford and went on to York University, where I read History and English Literature.
Reading and listening to my mother's stories brought me into novel writing. Sisters on Bread Street was inspired by an account of her early life. In St Patrick's church, Leeds, a plaque named young men of the parish who died in the 1914 - 1918 war. My mother remembered the boys and their families, and named the vanished streets where they lived.
My mother, Julia, was a great fan of murder stories. She would have been delighted with the Kate Shackleton series. After I began to sell stories and plays to the BBC and to be commissioned by touring theatre companies, Julia was forever sending me plots. She would have gone overboard with suggestions for dastardly murders to challenge Kate.
When it came to thinking about my first crime novel, Dying in the Wool, I had a mental picture of a man unable to go back to his own life, trapped behind a high wall. Who will solve this mystery, I wondered. Along came Kate Shackleton, sleuth extraordinaire. She stepped out of our family photo album, like the genii summoned from the lamp, and began to unravel the knotted strands of Dying in the Wool.
Who do I like to read? Neglected English regional novelists and classic crime authors. I love Alice Munro's stories. When I think of the books that have made a deep impression, Doris Lessing's The Golden Notebook comes to mind, and Paul Scott's Raj Quartet. I spend a lot of time on background reading for my period, including diaries and letters. This cuts into my fiction-reading time but I do still manage to read and enjoy novels by my fellow crime writers.
I live in Leeds, so am close to the countryside. Yorkshire is a stunningly beautiful county and the Dales a great place to walk and be inspired. I mooch about, sniff in the atmosphere, and call it work.
Frances was a guest in the Authors' Studio of fellow crime writer Peter James:
---
Header photograph, Ingenues arrive, Central Station, Sydney, 1928-1929, by Sam Hood from the collection of the State Library of New South Wales.