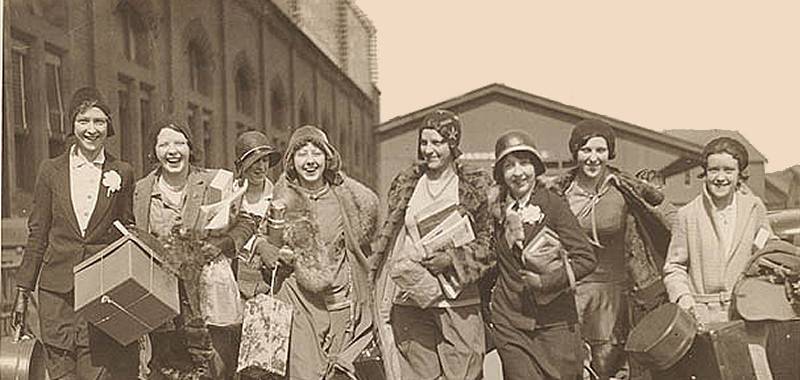 Frances Brody comes from a great family of story tellers, though she's the first in the family to write professionally. "On the screen of my imagination," she says, "I can conjure aunts and uncles from years gone by, and the word pictures they painted of people from earlier generations."
Frances is the featured Author of the Month of the CRA (Crime Readers' Association).
She is the author of twelve Kate Shackleton mysteries - and, coming soon, Kate Shackleton's thirteenth adventure! A letter from a stranger takes Kate to the model village of Saltaire, and the nearby Milner Field mansion, overshadowed by its reputation for misfortune and untimely deaths. See below for where to find Frances in September and October - and meanwhile, here's an advance look at the cover...
Read more about A Mansion for Murder (including purchasing information) or read all about Kate Shackleton.
* * *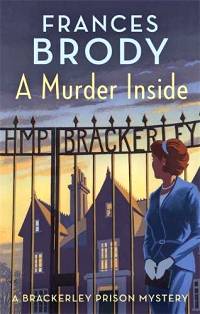 In October 2021 launched a brand new series, the story of a prison, the prisoners, and their jailers.
In April 1969, Nell Lewis arrives at HMP Brackerley as deputy governor. A woman with great plans, she intends that this Women's Open Prison will be a beacon of hope, a place of rehabilitation where prisoners will learn new skills, achieve qualifications, maintain contact with family and friends and gain the confidence to go back through the prison gates equipped to begin again.
"an intriguing and heart-warming story."
A Murder Inside: the first Brackerley Prison mystery, was published by Piatkus Books in October 2021.
* * *
"Brody's writing is like her central character Kate Shackleton: witty, acerbic and very, very perceptive."
Ann Cleeves, award-winning author of the Shetland and Vera Stanhope mysteries.
"Absolutely captivating! With charm, skill, and spot-on insight, the talented Frances Brody expertly transports us to Yorkshire, 1928 - and we are thrilled to be there. You'll adore the wonderfully atmospheric dialogue and put Brody on your bookshelves with Bowen and Winspear.."
Hank Phillippi Ryan, national bestselling author of Trust Me.
* * *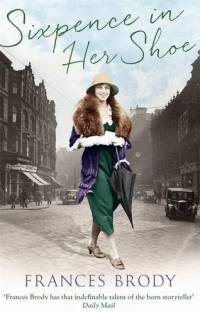 Before creating the Kate Shackleton mystery series, Frances wrote many stories and plays for BBC radio, scripts for television and four novels (as Frances McNeil). Now Sisters on Bread Street, Sixpence in Her Shoe and Halfpenny Dreams, originally published as Frances McNeil novels, are beginning a new life as Frances Brody books. Sisters on Bread Street was published in January 2016, followed in April by Sixpence in Her Shoe, with Halfpenny Dreams completing the set in July.
Visit the 'Sagas' page to learn more.
Frances's stage plays have been toured by several theatre companies and produced at Manchester Library Theatre, the Gate and Nottingham Playhouse, and Jehad was nominated for a Time Out Award. She lives in Leeds where she was born and grew up, and then travelled, including a spell in the USA. Time spent in Bradford, heart of the woollen industry, gave her a valuable insight into the background for Dying in the Wool, the first Kate Shackleton mystery.
Read an interview with Frances on the 'Writers Who Kill' website.
And make sure you visit Frances's blog for the latest from her in her own words!
---
Appearances
Monday 26 September

talk to Keighley Golf Club Women's Luncheon group at Craiglands Hotel, Ilkley

Tuesday 27 September 7.30pm

Talk at 'Summer of Words' event at Washburn Heritage Centre, Fewston, Harrogate, HG3 1SU.
Details online, or telephone 01943 880794

Monday 3 October

Talk to Rudding Park Ladies Luncheon Club

Saturday 8 October, 2.00 - 3.00 pm

'Crime Fiction Day' talk at Keighley Library, (part of Libraries Week Celebrations)
Free event, but please telephone to book your seat: 01535 618215

Publication day: Thursday 20 October, 1.00 -2.00 pm


Salts Mill Bookshop, Saltaire

Friday, 21 October, 6.30 - 8.00 pm

Book launch - with cake! - at Waterstones in the fabulous Bradford Wool Exchange (Booking details available soon)

Saturday 22 October, 10.00 - 11.00 am

Signing at Waterstones, James Street, Harrogate

Saturday 22 October, 2.00 - 3.00 pm

Signing at Waterstones, Albion Street, Leeds

Tuesday 25 October, 12.00 noon

Frances will visit The Little Ripon Bookshop, 12-13 Westgate, Ripon HG4 2AT
Please telephone 01765 606689 to reserve a place

Wednesday 26 October, 7.00 - 8.30 pm

'Three Daggers Drawn' at the The Leeds Library, Albion Street, Leeds,
Triple Launch event with authors Rowan Coleman, writing as Bella Ellis, and Chris Nickson.
(Booking details available after August)

Saturday 29 September, 2.00 - 4.00 pm

Frances will be at Truman Books, Farsley, Leeds, discussing Why Place Matters with authors AA Dhand, Chris Nickson and Julia Chapman
Frances will also be signing copies of the books for various bookshops, some of which send books by post, so watch this space...
You can enjoy Frances talking about her life in libraries to the Leeds Library's Molly Magrath for their podcast, Tales from the Leeds Library (click the link for the podcast home page, or click the image to go direct to Frances's talk).
---
Header photograph, Ingenues arrive, Central Station, Sydney, 1928-1929, by Sam Hood from the collection of the State Library of New South Wales.

Website designed and maintained by Cornwell Internet
Last update: 22nd September 2022.