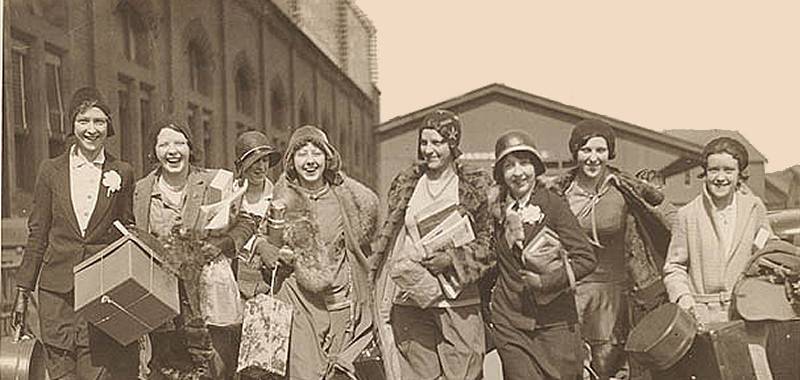 Sisters on Bread Street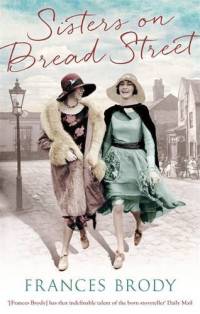 Leeds, 1914. Sisters Julia and Margaret Wood are struggling to rise above devastating poverty, while the threat of war looms large over their community. Angry feelings about foreigners have reached boiling point; their German-Jewish father's search for work proves hopeless, leaving entrepreneurial Julia to keep the family afloat by hawking homemade pies on the streets of Leeds.
Her beautiful elder sister Margaret, an apprentice milliner and new member of the suffragette set, seeks a faster way out of the daily grind, pinning her hopes on a rich suffragette's journalist son, Thomas.
But as the war rages on, it is left to Julia to discover the true meaning of courage and family, as she learns to look forward to the start of the new day - and the promise of a better life ahead.
Sisters on Bread Street originally published as by Frances McNeil. It is based on stories told to Frances by her mother, Julia. The first, limited, edition came out shortly after Julia's hundredth birthday. This revised and expanded version was published as Somewhere Behind the Morning, which won the HarperCollins Elizabeth Elgin Award.
"Frances Brody captures the tragedies and joys of old working-class Leeds in vivid and heartfelt storytelling."
Elizabeth Gill
"Frances Brody is an outstanding storyteller who has this fantastic gift of making the past come to vivid and exciting life. Dramatic, emotional and absolutely impossible to resist, Sisters on Bread Street is a compelling, believable and heartwarming saga that once I started, I couldn't bear to put down. Frances Brody writes with bold and evocative colours and you can feel all the emotions which her characters go through as they battle prejudice, hunger and adversity whilst not letting circumstance vanquish their spirit."
"Her vibrant, authentic characters, from the enchanting Wood sisters to the cast of local shopkeepers, publicans and street hawkers, are all beautifully and sensitively drawn and speak loudly of the close community spirit that helped struggling families to survive in wartime.
"Brimming with warmth, humanity, emotion, romance and drama, this is a story that will enchant, entertain and enlighten."
"This book is a beautifully written historical romance - but I wouldn't have expected anything less from Frances Brody. I've enjoyed all of her books - and this was no exception. Margaret and Julia are imperfect, yet lovable characters who draw you into the plot right away. I'd recommend this to anyone who loves the romance genre - particularly if you enjoy some drama too, because there's plenty of that!"
"A very raw and honest account of life in poverty stricken Leeds ... emotive, heart warming and full of hope ... a lovely romance ... which was beautiful and touching at a very dark time in history"
---
It was reissued by Piatkus on 7th January 2016:
See the publishers' website for details; it is also available in ebook and audio formats.
Order a copy from any bookshop or library (tell them the ISBN is : 978-0-3494-1070-8)
---
Header photograph, Ingenues arrive, Central Station, Sydney, 1928-1929, by Sam Hood from the collection of the State Library of New South Wales.