A Medal for Murder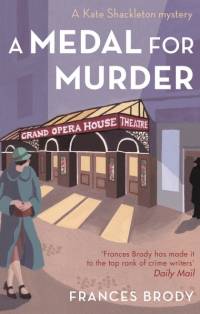 A pawn-shop robbery -

It's no rest for the wicked as Kate Shackleton picks up her second professional sleuthing case. But exposing the culprit of a pawn-shop robbery turns sinister when her investigation takes her to Harrogate - and murder is only one step behind ...

A fatal stabbing -

A night at the theatre should have been just what the doctor ordered, until Kate stumbles across a body in the doorway. The knife sticking out of its chest definitely suggests a killer in the theatre's midst.

A ransom demand -

Kate likes nothing better than a mystery - and nothing better than solving them. So when a ransom note demands £1,000 for the safe return of the play's leading lady, the refined streets of Harrogate play host to Kate's skills in piecing together clues - and luring criminals out of their lairs ...
"Brody's excellent second offers a morally conflicted sleuth, historically detailed flashbacks to the Boer War and a clever mystery indeed."
"This lusciously written historical cozy is an excellent addition to the crowded 1920s market, and Brody's second series entry ... positions her for deserved attention."
Buying the Book
If your favourite bookshop doesn't already stock A Medal for Murder, tell them the publication details below to help them order it for you. Or use the links to order online:
In the US
A Medal for Murder was published in hardback by St Martins Minotaur on February 12th 2013; it is now also available in paperback:
In the UK
A Medal for Murder was published as a paperback original by Piatkus in October 2010.
Reviews
"What we have here is a multi-layered novel, with a number of plot strands that take their time to be established and dovetail nicely into a satisfying conclusion. Frances gives a fascinating insight into the main characters while keeping enough secrets to keep the murderer hidden. It's an immensely satisfying read and I'm looking forward to reading more about Kate."
In Search of the Classic Mystery Novel
"The traditional British mystery is alive and well, thanks in part to Frances Brody and her lady detective, Kate Shackleton ... I especially liked the number of curves the author threw in toward the end of the novel."
Joseph Scarpato, Jr., Mystery Scene
"The story line is enhanced by quips, fashion and social commentary and generally charming banter among the characters. Mystery fans not familiar with Ms. Brody's mystery series are encouraged to catch up post haste!
Highly recommended."
Joseph Arellano, Joseph's Reviews
"A fascinating look into how World War 1 affected England and the lengths that some people will go to protect their secrets, A Medal for Murder is exceptionally intriguing."
Leanne Davis, Fresh Fiction
"Brody again displays her prodigious talent for misdirection, tempered by her fair play with clues that render the possibility that the reader will not be fooled. But don't bet on it."
"[Kate's] lively wit and intuitive abilities serve her well as she steps into the limelight of this drama filled with theft, deception, assumed identities, faked kidnapping, blackmail, and murder - a veritable theatrical trunk full of mystery-plot props. The author's period details - including some flashbacks to the Boer War, involving incidents vital to the present-day plot - add further historical flavor and thoroughly enhance Brody's show."
"A Medal for Murder contains all the elements of crime fiction - theft, kidnap, murder, a feisty private detective, a handsome Detective Inspector, a (sometimes) dour sidekick, plenty of suspects and all the twists and turns we expect from our genre.
"From that description you'd be forgiven for thinking that this is a clichéd cosy from beginning to end - but you'd be very, very wrong, for this is a work of extraordinary depth, lightness of touch and strength of characterisation."
Di Shelley, Mystery Women
"An excellent story well paced that keeps the reader turning pages. One of those unable-to-put down books. Highly recommended."
Lizzie Hayes Promoting Crime Fiction
"Even though I loved the 1st book I think this one is even better!"
"There are more characters and suspects in this book than I can write about, but trust me, each one is unique and quite necessary to the story. I just had to keep reading so that I could try to figure out who the murderer was."
Night Owl Reviews (Top Pick)
"Brody presents us with a mystery full of lively characters and significant stories of both past and present. As Faulkner said, the past isn't dead. It isn't even past. Brody's mystery is expertly crafted and keeps the reader guessing right up until the last pages, as a good mystery should."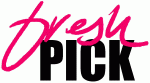 June 22, 2013
---
Header photograph, Ingenues arrive, Central Station, Sydney, 1928-1929, by Sam Hood from the collection of the State Library of New South Wales.